QSI 532ws-M1 CCD Camera, Celestron EdgeHD 925 and
Astro-Physics 1200GTO German Equatorial Mount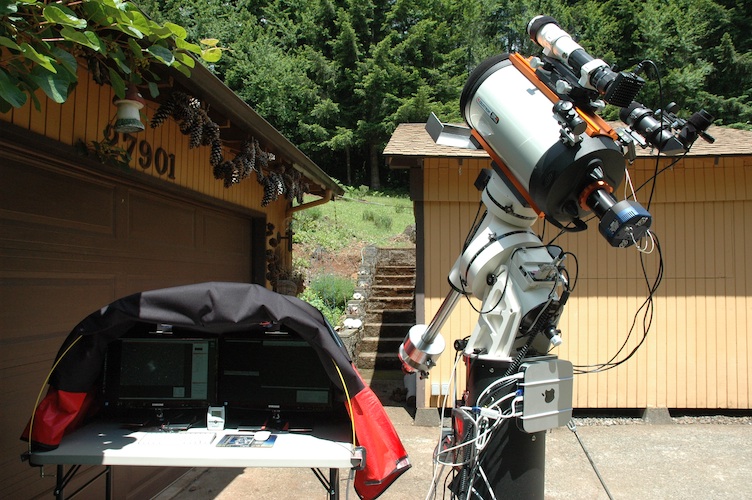 The QSI 532ws-M1 camera mounted on a Celestron EdgeHD 925 telescope and Astro-Physics 1200GTO German Equatorial mount. AC power cord and a dual HDMI cable is the only connections between the monitor table and the telescope. The table is on wheels and follows the telescope as it is moved out on the driveway. The Apple Mac mini is mounted on the pier at the top. This reduced significantly the amount of cables between the table and the telescope. The Apple keyboard and mouse are Bluetooth wireless. The mount power supply and 12 V power supply is in plastic boxes on the bottom of the telescope. Plastic boxes located on a shelf below the table contain red lights, star charts, telescope cover, and other supplies used for observing and imaging.
The older setup with a Windows 7 laptop computer took a lot of time to cable up the telescope to the table with the Windows 7 laptop computer and power supplies. Now the Mac mini computer and power supplies are mounted on the telescope pier.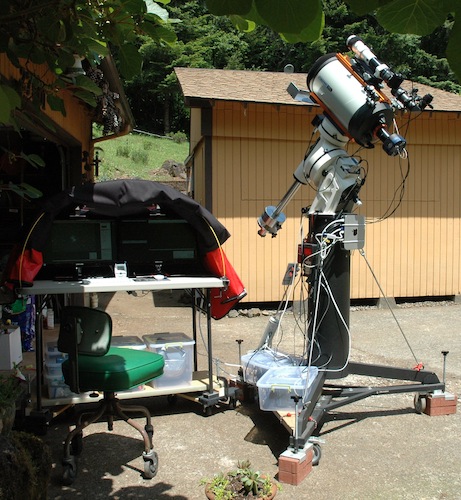 Camera

Telescope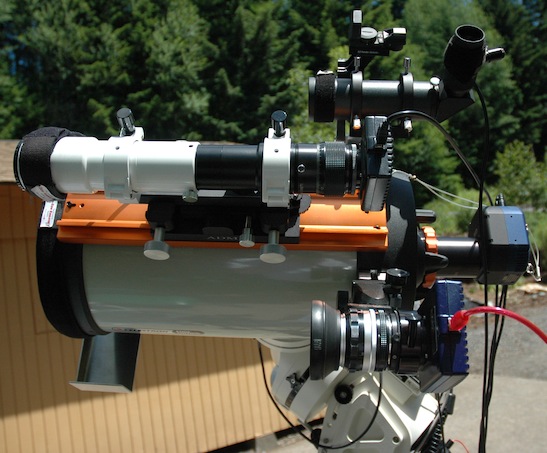 Guiding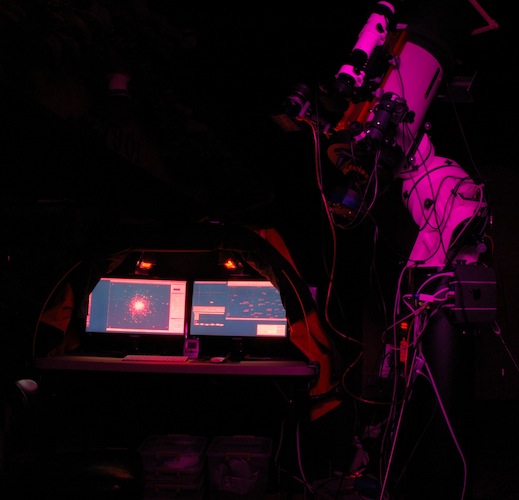 Telescope Mount

Computer


Links