Orion ShortTube™ 80 mm Refractor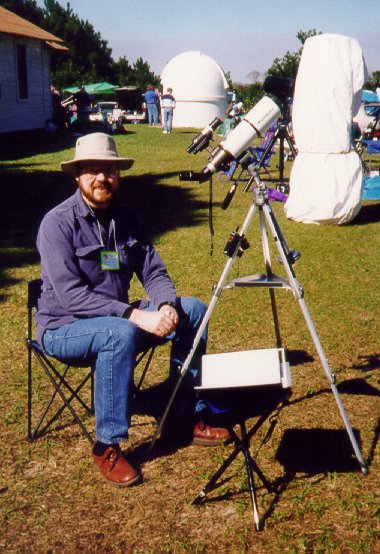 David Haworth with his Orion ShortTube™ 80 mm aperture rich-field refractor, f/5 focal ratio, 400 mm focal length mounted on a camera tripod. Picture was taken at the St. Petersburg Astronomy Club's annual Orange Blossom Star Party, Hickory Hill, Florida U.S.A., January 29 - February 1, 1998.
A nice thing about the Orion 80 mm refractor is it is small enought to be carried on the airplane with a camera tripod when traveling.