DeepSkyStacker
Astronomical Image Stacking Software for Windows
DeepSkyStacker is designed by Luc Coiffier and is available at DeepSkyStacker and has a Yahoo Support Group.
M22 Process with 2x Resize the Image Just Before Stacking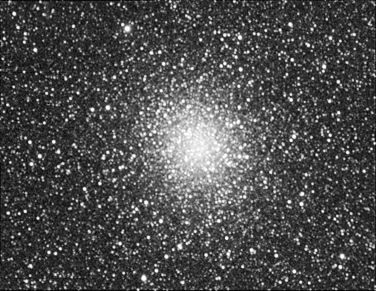 Photo Information
4 x 60 seconds darks
3 x 60 seconds lights
Monochrome binned 2x2 pixels
Tracking, not guided
Date of observation: August 25, 2006
Time at end of first CCD image 10:08 pm PDT
Time at end of last CCD image 10:10 pm PDT
Observing Location: Oregon Star Party

Telescope: Orion Telescopes and Binoculars 80mm ED Apochromatic Refractor, 600mm focal length, f/7.5 focal ratio
Vixen 2680 flip mirror
Edmund Optics T-Mount 25mm extension tube (48mm barrel)
Baader Planetarium T-2 Quick Changer System (T2-06 and T2-07)
Camera: Orion Telescopes and Binoculars StarShoot Deep-Space CCD Color Imaging Camera
TeleVue 32mm Plossl was used on the top port of the Vixen flip mirror
Telescope Mount: Orion Telescopes and Binoculars Sirius EQ-G with GoTo Controller
DeepSkyStacker Version 2.5.7
Adobe Photoshop Version CS3 Beta: HDR sharpen, convert to 16-bit, curves, resize and convert to JPG

Comparsion of Bilinear (very fast, low quality) and Adaptive Homogeneity-Directed (AHD)
This is a stack of five Nikon D70 images. AHD has slightly brighter stars and more noise or details.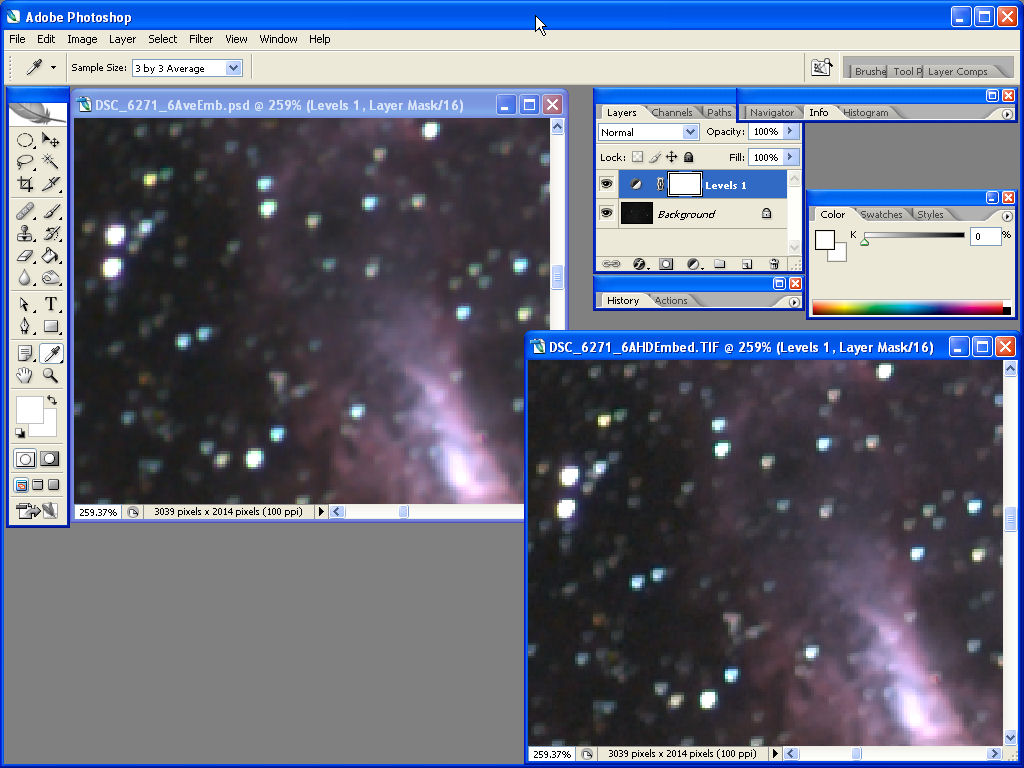 Using DeepSkyStacker guide (PDF 4,395 KB) for simple Nikon D70 image stacking. The following images used simple Nikon D70 image stacking.

Below are RAW FIT images from the Orion StarShoot camera and they were generated by the StarShoot camera control software MaxIm Essentials Edition V1.01.