OMSI Astrometry and Photometry Workshop 2007 Summary
Saturday, November 10, 2007, 12:00 pm to 5:00 pm
Oregon Museum of Science and Industry (OMSI)
1945 SE Water Avenue
Portland, OR 97214-3354, USA





Astrometry and photometry are two ways to measure celestial objects. Astrometry is measuring the position of the object and photometry is measuring the intensity of the object. This workshop presented the various aspects of these measuring techniques for those who had no previous experience. The workshop labs took attendees step-by-step in making astrometry and photometry measurements.
This OMSI workshop was sponsored and hosted by Jim Todd.

What Attendees Liked About the Workshop
Great sets of overview of topics. Small group was great lab work.
Huge rich collection of resources on DVD
Great stuff
Small group and subject
Covered the field I was interested in
Everything, DVD = very valuable resource, speakers = very good
Small size, labs, good presentations, DVD
The DVD, all the presentations, the shorten format
Going through image processing step by step. Time for setting up computers in advance
Tremendous amout of info. DVD is extraordinary!
DVD very complete! Great resource. Liked both demos
Lots of information, good take away material on the DVD
Good preparation, Good slide sets, good material, good practical info.
Great as usual

Schedule
Noon to 1:00 pm Registration and Installation of Demo Software and Labs
1:00 pm The Case for Science Observing, Tim Crawford
Organizations That Mentor Science Observers and-or Accept Data from Amateurs, Tim Crawford
Required Telescope Equipment, Richard Berry
Choosing a Suitable Science CCD Camera, Tim Crawford
Hands-on Photometry Lab with AIP4WIN, Richard Berry




Hands-on Astrometry Lab with Astrometrica, David Haworth

Speakers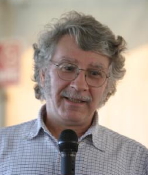 There is very little that Richard Berry has not done in astronomy; Former editor for Astronomy magazine, co-author of books such as "The CCD Cookbook Camera" and "The Handbook of Astronomical Image Processing" and author of the "Build Your Own Telescope". His talks are always a treat to listen to and a valuable asset to the astronomy community.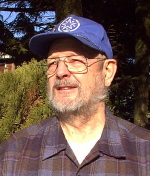 Following an introduction to astrophotography in 2003, Tim has expanded his interest, equipment and skills to become a widely recognized premier variable star observer. He has reported more than 56,000 photometric observations from CCD images to the AAVSO as of September, 2007. Tim is also an accomplished author of numerous articles in both amateur and professional astronomy publications, and boasts an impressive meteorite collection.






Links Related to the Workshop