The Muskegon Astronomical Society is a 501(C3) non-profit organization whose primary purpose is to enjoy and promote amateur astronomy. The activities of the society give amateur astronomers, from the Muskegon Michigan area, opportunities to meet and share experiences with others interested in amateur astronomy.
The Muskegon Astronomical Society was founded in 1972, incorporated in 1978, and given 501(C3) non-profit status in 1987. We have gone from a small dome in town to a multi-building complex at the Muskegon wastewater system. Today the society continues to flourish thanks to the hard work and dedication of it's members.
For information about our observatory facility, click here. For our calendar of events, click here. To join our organization, click here. If you have any questions, please feel free to contact the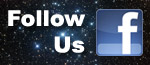 The Muskegon Astronomical Society is part of the Night Sky Network!



Do you need help in organizing a "star party" at your school, Boy Scout or Girls Scout event? Please contact if you would like to arrange for a star party at your next event.


We participate on GuideStar, the on-line standard for nonprofit accountability. Take a look at our listing.
We are also listed on benevity causes and mycharitymap.org.
[Return to Top]
[Go to Home Page]
Copyright © 2005 Muskegon Astronomical Society, Inc.

This web page was last updated 10/14/23