Nikon Coolpix 990 Afocal Coupling Assembly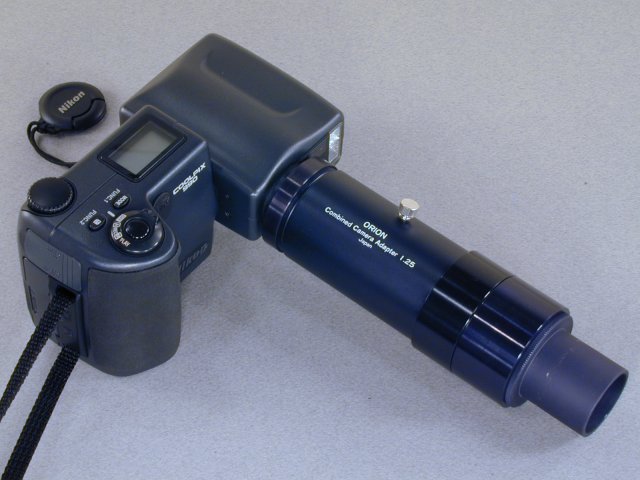 In afocal coupling the Nikon Coolpix 990 is aimed into the telescope eyepiece. Aiming the camera can be by hand holding the camera, mounting the camera on a tripod next to the telescope eyepiece, building or buying an adapter to hold the camera over the eyepiece or using an universal camera adapter to attach to the camera lens.
A benefit of the Nikon Coolpix 990 is that it has 28mm lens threads mounted on the camera body. Using a 28mm to T-mount adapter the Nikon Coolpix can be mounted to a standard universal camera adapter.