The Sun type III radio emission burst was observed with three instruments.
Tektronix MDO4104-6 spectrum analyzer being controlled by HP laptop with Python script to log screen captures.
RFSpace SDR-IQ Receiver with SpectraVue software.

Tektronix MDO4104-6 spectrum analyzer

The below Tektronix MDO4104-6 spectrum analyzer display shows the Sun radio emissions from 17.5 MHz to 24.0 MHz.
The Sun radio emission is the thin white blueish horizontal line just above the bottom of the blue spectrogram window.
The first set of strong vertical signals from the left edge are the 17.5 MHz to 17.9 MHz broadcasting stations.
The two horizontal lines in the middle of the spectrogram are strong lighting or strong RFI bursts.
The short horizontal lines in the spectrogram are weak lighting or weak RFI bursts.
The antenna sensitivity peaks on the left side of the spectrogram.

This results in the background noise being a lighter blue color and it is the vertical broad white-blue band on the left side of the spectrogram.
Tektronix MDO4104-6 Spectrum Analyzer Video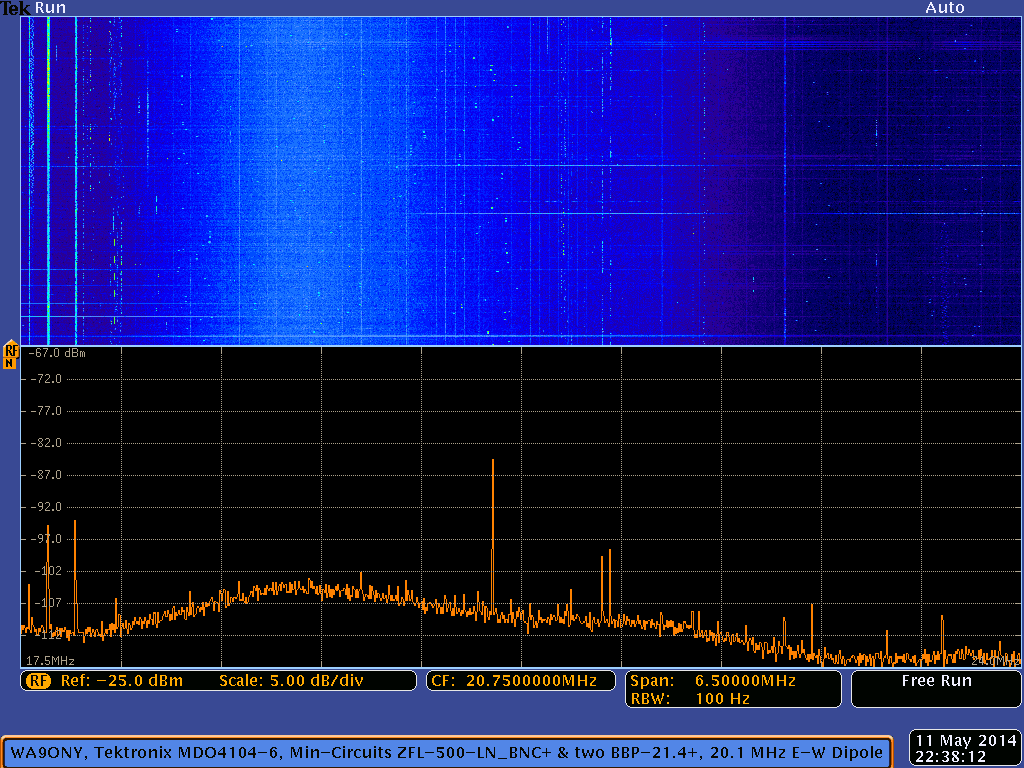 United States Frequency Allocations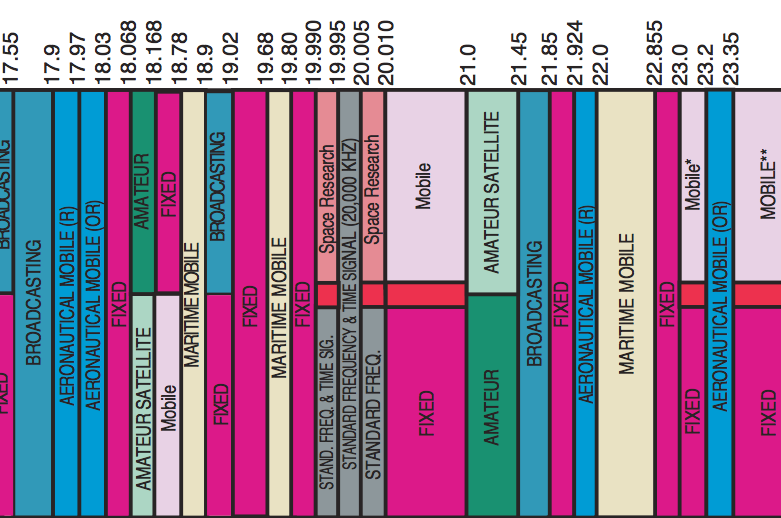 Strongest Solar Radio Burst Captured with the Spectrum Analyzer

The spectrogram does not show the burst very clearly because it is on the bottom next to the window divider to the bottom spectrum trace window.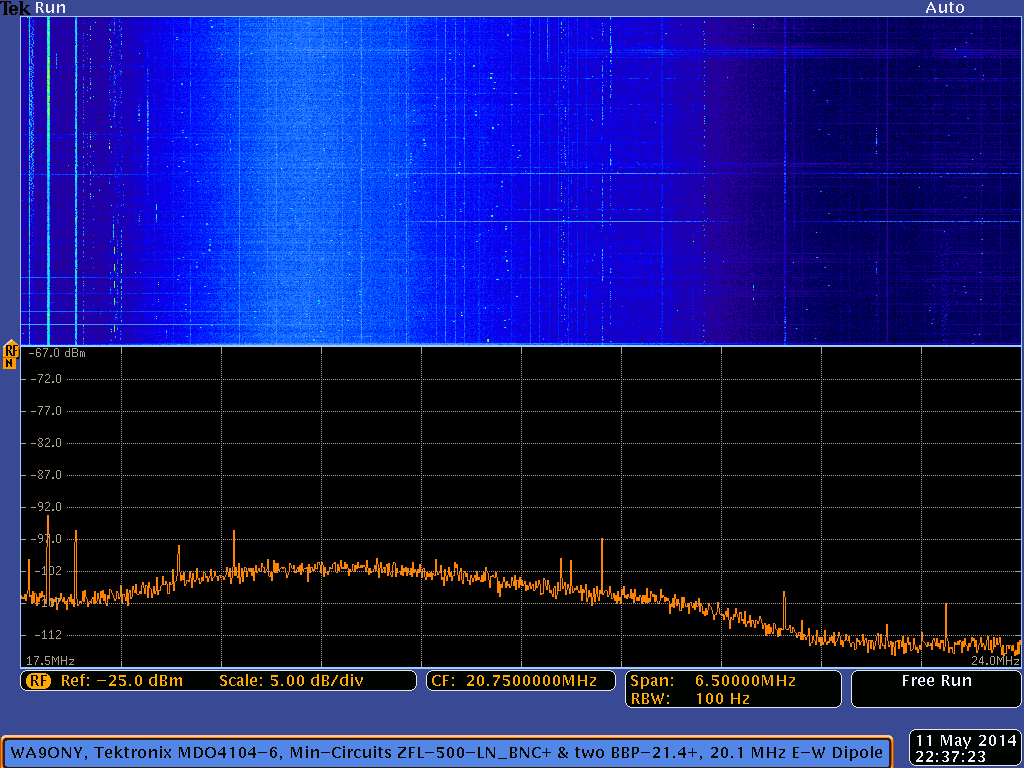 Spectrum Analyzer Summary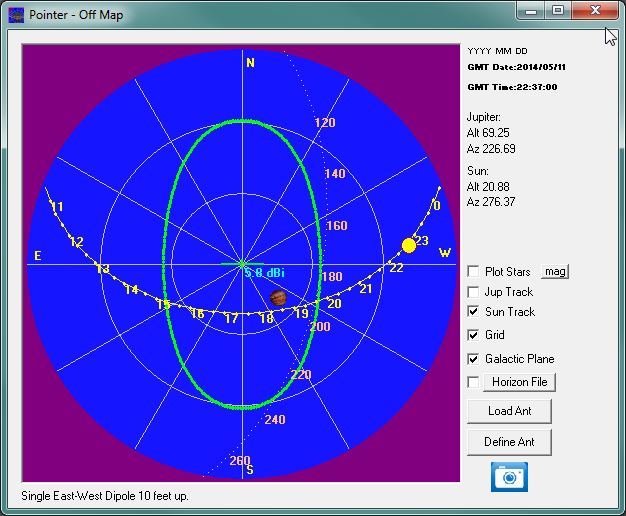 The above spectrum trace shows approximately a ~3 to ~5 dB rise in nose level for the strongest Sun radio emission signal acquired at 22:37:23 UT. The Sun was only 20.88 degrees above the horizon when the solar radio emission occurred.
Tektronix MDO4104-6 spectrum analyzer.
17.5 MHz start frequency
20.75 MHz center frequency
24.0 MHz stop frequency
6.5 MHz frequency span
6.5 MHz capture bandwidth
100 Hz resolution bandwidth
650 kHz per horizontal division
5 dBm per vertical division
~7 seconds spectrum update rate
Spectrogram bottom is the current spectrum trace shown at the bottom of the display.
Spectrogram top is the oldest spectrum, approximately 30 minutes after the current spectrum trace at the bottom.
Date and time in lower right corner is in UT.