d

this page:
Current>
NAA News & Calendar
Scroll Down for
more News!


d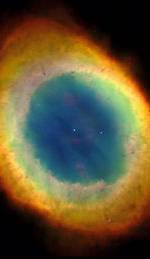 Our Current Club Events Calendar
Real-Time Posting of Weather Cancellations forr Astronomy Education Center
Check our Home Page for Go/Cancel notices posted several hours before scheduled starting times
or subscribe to the @naperastro Twitter feed for mobile alerts.
Current Access Status for the N.A.A. Observatories:

OPEN
Our Next Monthly Meeting:
Date: October 7th, 2014
Location: Naperville Municipal Center, downstairs meeting rooms Room B & C (see Map page for directions)
Time: 7:30P.M.
Program: The Meteorite Series Continues
Presenter: Dr. Philipp R. Heck
Variable Astronomers study the universe mainly by looking out at it - not able to bring samples of distant objects into their labs. One exception is provided by meteorites: these "visitors from outer space" can provide hands-on material from the formation of our solar system, and even before. And, of course, the dramatic Chelyabinsk meteor strike last year made big news around the world.

This month we will conclude the NAA's three-part Meteorite Series with Dr. Philipp R. Heck, the Robert A. Pritzker Curator of Meteoritics and Polar Studies in the Science & Education division at the Field Museum of Natural History in Chicago, IL. He is also a member of the Chicago Center for Cosmochemistry based at the University of Chicago.

Chicago's Field Museum houses the largest privately (non-governmentally) owned collection of meteorite specimens in the world, and the Museum, in conjunction with the University of Chicago, conducts research using specimens from its collection to further our knowledge about how solar systems form.

In this talk, Dr. Heck will highlight how planetary scientists study one of the major collisions in the Solar System, the breakup of the host asteroid of one of the most common types of meteorites - the L chondrites. They study these with fossil meteorites from marine sediments billions of years old.

Dr. Heck directs the research program in meteoritics at the Field Museum. He currently focuses on the delivery history of extraterrestrial matter to Earth. For his studies he uses specialized analytical techniques such as secondary ion mass spectrometry, noble gas mass spectrometry, atom probe tomography, scanning electron microscopy, and electron microprobe analysis. Heck is a member of the international research consortium to find and study the first modern interstellar dust returned by NASA's Stardust Mission.
The public is welcome to attend, free of charge.
---
Our Next Astronomy Fundamentals Program:
Date: Tuesday, October 21st, 2014
Location: Naperville Municipal Center, downstairs meeting room B & C (see p; C (see Map page for directions)
Time: 7:30P.M.
Program: The Things We Carry
Presenter: Ashoo Dhingra, Member, N.A.A.
What's in your backpack? Let's see: bug spray, foot warmers, satellite phone for evac calls, flashlight, emergency food supply. No, not for preppers, but for astronomers at dark sites!

This month's Astronomy Fundamentals talk features N.A.A. member Ashoo Dhingra discussing how to pack accessories for dark site and other outdoor spots to help you survive and deal with minor setbacks like dead batteries (bring extras, including the little buttons for the redlight finders). Come with your own experience and suggestions for the astronomer's bug-out bag.
The public is welcome to attend, free of charge.of charge.
---
The next meeting of the NAA Executive Board will be:
Tuesday, October 14th at the Panera Bread Restaurant in Wheaton, 25 Rice Lake Sq., near Danada Square, Butterfield Rd./Route 56, East of Naperville Rd. Starting time 7:30pm; all N.A.A. members are welcome to attend.
---