d

this page:
Current>
NAA News & Calendar
Scroll Down for
more News!


d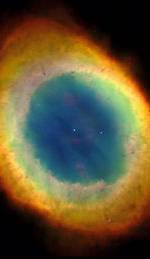 Our Current Club Events Calendar
Real-Time Posting of Weather Cancellations forr Astronomy Education Center
Check our Home Page for Go/Cancel notices posted several hours before scheduled starting times
or subscribe to the @naperastro Twitter feed for mobile alerts.
Current Access Status for the N.A.A. Observatories:

OPEN
Our Next Monthly Meeting:
Date: Tuesday, April 7th, 2015
Location: Naperville Municipal Center, downstairs meeting rooms Room B & C (see Map page for directions)
Time: 7:30P.M.
Program: Shedding Infrared Light on the Mysteries of Star Birth
Presenter: Dr. Grace Wolf-Chase
Dr. Wolf-Chase is a member of the science team for the Milky Way Project, a citizen science initiative that is part of the Zooniverse suite. The Milky Way Project (MWP) is a large citizen science initiative that focuses primarily on understanding how stars form in our Galaxy. It uses combinations of images produced from infrared observations to explore conditions in cold, dusty clouds, which are the birthplaces of stars and planets.

By crowdsourcing avid volunteers around the world to help scientists identify features associated with young massive stars, we are learning about the environments that give rise to massive stellar nurseries such as the Orion nebula, which is thought to be similar to the environment in which our own Solar System formed. Prof. Wolf-Chase will present results-to-date of the MWP, including what we've learned about a new class of objects, which were identified and catalogued by citizen scientists after one volunteer tagged a compact "yellow" object in an image and asked, "What's this?"

Prof. Wolf-Chase is an Associate at the University of Chicago, and an Affiliated Faculty member of the Zygon Center for Religion & Science. She is an Astronomer at the Adler Planetarium and her primary research interests include all aspects of the earliest stages of star formation in our Galaxy..

The public is welcome to attend, free of charge.
---
Our Next Astronomy Fundamentals Program:
Date: Tuesday, April 21st, 2015
Location: Naperville Municipal Center, downstairs meeting rooms Room B & C (see Map page for directions)
Time: 7:30P.M.
Program: Telescopes: Part 3 - Eyepieces Clinic
Presenter: Martin King, NAA Member
At our April Astronomy Fundamentals Meeting, we will present the third installment of our four-part series on buying and using your first telescope. This comprehensive beginners' series will take you from thinking about buying to using your telescope to finding objects in the night sky.
This month Martin King will discuss Eyepieces: Selection and the Trade-Offs in Choosing the Right Ones for Your Telescope. To conclude, in May, Jim Hopkins will cover the biggest question of them all: what can I see in the sky: What are Deep Sky Objects and How Do I Find Them?

Even if you are not a member, come along and learn more about telescopes, and of course, about our club. free of charge.
---
The next meeting of the NAA Executive Board will be:
Tuesday, April 14th at the Culver's Restaurant 60504, Naperville (Rt. 59 & 75th St.). Starting time 7:30pm; all N.A.A. members are welcome to attend.
---