d

this page:
Current>
NAA News & Calendar
Scroll Down for
more News!


d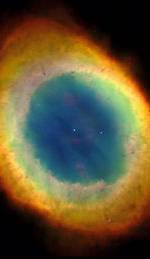 Our Current Club Events Calendar
December 2013
Sunday
Monday
Tuesday
Wednesday
Thursday
Friday
Saturday

December 1

2

4

5

6

8

9

11

12

13

14

15

16

18

19

20

22

23

24

25

26

27

Help! indicates an event which member volunteers are needed for; please sign up at a meeting, or click the Help to volunteer via e-mail. Green entries indicate events which are open to the public (come join us!) Purple entries are events for the public but they require contacting the club first - click on the given item to do so. Black entries are events for club members only. Click here to find out how to join the club.
New Feature:
Real-Time Posting of Weather Cancellations for
events at our Astronomy Education Center
Check our Home Page for Go/Cancel notices posted several hours before scheduled starting times
or subscribe to the @naperastro Twitter feed for mobile alerts.
Current Access Status for the N.A.A. Observatories:

OPEN
Our Next Monthly Meeting:
Date: Tuesday, December 3rd, 2013
Location: Naperville Municipal Center, downstairs meeting rooms Room B & C (see Map page for directions)
Time: 7:30P.M.
Program: Meteorite research at the Field Museum.
Presenter: James Holstein, Collections Manager for Meteoritics and Physical Geology.
The Field Museum of Natural History in Chicago holds one of the world's largest collections of meteorites in a private institution. Through it's Robert A. Pritzker Center for Meteoritics and Polar Studies, the museum runs a steady program of research on meteorites, both within its own laboratories, and in conjunction with other research institutions.
For our December program, Jim Holstein will fill us in of some of the past and current research projects that the Field Museum team has been working on, including looking for traces of stars that existed before our Sun formed, and how meteorites that fell to Earth in the distant past might be used to tell us more about our planet's evolution.
We will also look at more recent events including the Chelyabinsk fall and what is being done to detect potentially hazardous objects.
Speaker Bio: Jim Holstein has been with the Field Museum for 15 years. He started as a vertebrate fossil preparator in the Geology Department. Currently he is the Collections Manager for the physical geology collection which includes meteorites, minerals, gems and jewelry. He is also working towards his PhD in meteoritics in Lund University in Sweden.
---
Our Next Astronomy Fundamentals Program:
Date: Tuesday, December 17, 2013
Location: Naperville Municipal Center, downstairs meeting room B & C (see Map page for directions)
Time: 7:30P.M.
Program: Cold Weather Observing
Presented by Jim Hopkins, Club Vice President of Observatories.
We all know the pleasures of winter observing: Orion, the Pleiades, Leo. And the unique pleasures of winter in the Upper Midwest: blue fingers and toes, frozen dew, eyeballs stuck to eyepieces. If you are a committed (or ready to be) cold weather observer, we have a special program for you in this month's Fundamentals talk. Club vice-president, Jim Hopkins, a hardy soul with over 40 years of astronomy experience, including two years in Alaska, will share his tips and lead a group discussion on dressing and preparing for cold-weather astronomy. He will suggest hats and gloves and other clothing; different materials such as Polartec, down, and Thinsulate; and chemical handwarmers. And of course, the best solution of all, moving to Arizona. But if you can't get that retirement home just yet, come hear Jim's advise on how to toughen up for observing starry skies in cold climes. The December 17th program will be held at the Naperville Municipal Center.
The December 17th program will begin at 7:30 pm in downstairs rooms B-C of the Naperville Municipal Center, at Aurora Ave. & Eagle St. in downtown Naperville. The public is welcome to attend, free of charge.
For our January Fundamentals, on Tuesday, January 17, Jim Erwin will talk about how to successfully operate a Celestron GoTo mount - as well as the features, benefits, and practical use of most GoTo amateur telescope mounts.
Looking For Breaking News From The World Of Astronomy?
See our Current Astronomy News page for loads of continually updated headlines and links to current articles all across the Web.
---
The next meeting of the NAA Executive Board will be:
Tuesday, December 10, 2013 at Culver's Restaurant, Rt. 59 at 75th St., Naperville/Aurora. Starting time 7:30P.M.; members are welcome to attend.
---