d

this page:
Current>
NAA News & Calendar
Scroll Down for
more News!


d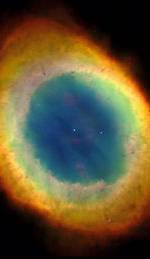 Our Current Club Events Calendar
Real-Time Posting of Weather Cancellations forr Astronomy Education Center
Check our Home Page for Go/Cancel notices posted several hours before scheduled starting times
or subscribe to the @naperastro Twitter feed for mobile alerts.
Current Access Status for the N.A.A. Observatories:

OPEN
Our Next Monthly Meeting:
Date: Tuesday, December 2nd, 2014
Location: Naperville Municipal Center, downstairs meeting rooms Room B & C (see Map page for directions)
Time: 7:30P.M.
Program: Extrasolar Planets
Presenter: Dr. Yoram Lithwick
Astronomers have been discovering extrasolar planets at an astonishing pace. In the past few years alone, the Kepler space telescope has discovered thousands of planets smaller than Neptune. Surprisingly, these planets are very different from those in our Solar System.

In this talk, Dr. Lithwick will describe what is known of these planets, and what these discoveries are teaching us about the birth and evolution of planets. .

Dr. Yoram Lithwick is an assistant professor at Northwestern University. He received his PhD from Caltech, and then was a postdoctoral fellow first at UC Berkeley and then at the Canadian Institute for Theoretical Astrophysics, before moving to Northwestern.

The public is welcome to attend, free of charge.
---
Our Next Astronomy Fundamentals Program:
Date: Tuesday, December 16th, 2014
Location: Waubonsee High School Planetarium (see Map page for directions)
Time: 7:30P.M.
Program: Astronomy Misconceptions
Presenter: Stephanie Rybka
This month we move our Astronomy Fundamentals meeting to Waubonsee High School Planetarium for a special presentation. Did you know that a recent Gallup Poll revealed that 18% of Americans polled think the Sun revolves around the Earth? The National Science Foundation puts that figure at 25%. Well, our group could probably get that one right.

For our December Fundamentals program this month, Astronomy teacher Stephanie Rybka will discuss common astronomy misconceptions in her experience with the public at the planetarium. This should be especially interesting to anyone involved in science education.

The December 16th program will begin at 7:30 pm. NOTE: The planetarium doors will lock at 7:30, and no one will be admitted after that. Be sure to arrive by 7:25!
The public is welcome to attend, free of charge.
---
The next meeting of the NAA Executive Board will be:
Tuesday, December 9th at the Panera Bread Restaurant in Wheaton, 25 Rice Lake Sq., near Danada Square, Butterfield Rd./Route 56, East of Naperville Rd. Starting time 7:30pm; all N.A.A. members are welcome to attend.
---