d

this page:
Current>
NAA News & Calendar
Scroll Down for
more News!


d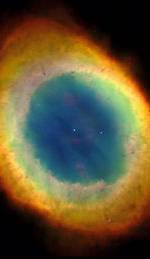 Our Current Club Events Calendar
Real-Time Posting of Weather Cancellations forr Astronomy Education Center
Check our Home Page for Go/Cancel notices posted several hours before scheduled starting times
or subscribe to the @naperastro Twitter feed for mobile alerts.
Current Access Status for the N.A.A. Observatories:

OPEN
Our Next Monthly Meeting:
Date: Tuesday, May 5th, 2015
Location: Naperville Municipal Center, downstairs meeting rooms Room B & C (see Map page for directions)
Time: 7:30P.M.
Program: Searching for Dark Matter with Fermilab's DAMIC Experiment
Presenter: Greg Derylo, Deputy Head -- Design Engineering Group, Fermilab
In addition to its work in high energy particle physics, Fermilab has numerous astrophysics experiments covering several different topics in cosmology. Our club has been fortunate to have had a number of local speakers from there discussing the latest findings in their astrophysics and cosmology research. Following the successful construction of the Dark Energy Camera, DAMIC (Dark Matter In CCDs) experiment, researchers are seeking to use the extensive experience gained there with CCD sensors to develop a new CCD-based instrument for detecting dark matter. Due to the very high sensitivity of these devices, previously unmapped regions of the parameter space in which dark matter may be lurking can soon be explored with a small detector target mass.

Our presenter this month is an NAA member, Greg Derylo of Fermilab. Greg will offer us a basic overview of dark matter, an introduction to the DAMIC experiment, and a description of its ongoing development in a cavern 2 km underground at the SNOLab facility in Canada.

Greg Derylo is an engineer at the Fermi National Accelerator Laboratory, where he builds instruments for various physics experiments. In addition to DAMIC, he is currently working on CERNís CMS detector, the DESI multi-fiber spectrograph camera, and the MESI MKID camera.

The public is welcome to attend, free of charge.
---
Our Next Astronomy Fundamentals Program:
Date: Date: Tuesday, May 19th, 2015
Location: Naperville Municipal Center, downstairs meeting rooms Room B & C (see Map page for directions)
Time: 7:30P.M.
PrograProgram: Telescopes: Part 4 - Whatare Deep Sky Objects and How do I find them?
Presenter: Jim Hopkins, Vice President, NAA
At our May Astronomy Fundamentals Meeting, we will present the fourth installment of our five-part series on buying and using your first telescope. This comprehensive beginners' series will take you from thinking about buying to using your telescope to finding objects in the night sky.
This month Jim Hopkins will cover the biggest question of them all: what can I see in the sky: What are Deep Sky Objects and How Do I Find Them?. To conclude, in June, Rick Gering will explain Telescope Mounts: Equatorial and Alt-azimuth Mounts and How to Choose and Use Them.

Even if you are not a member, come along and learn more about telescopes, and of course, about our club. free of charge.
---
The next meeting of the NAA Executive Board will be:
Tuesday, May 12th at the Culver's Restaurant 60504, Naperville (Rt. 59 & 75th St.). Starting time 7:30pm; all N.A.A. members are welcome to attend.
---