d

this page:
Current>
NAA News & Calendar
Scroll Down for
more News!


d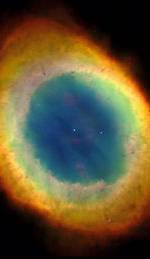 Our Current Club Events Calendar
Real-Time Posting of Weather Cancellations forr Astronomy Education Center
Check our Home Page for Go/Cancel notices posted several hours before scheduled starting times
or subscribe to the @naperastro Twitter feed for mobile alerts.
Current Access Status for the N.A.A. Observatories:

OPEN
Our Next Monthly Meeting:
Date: November 4th, 2014
Location: Naperville Municipal Center, downstairs meeting rooms Room B & C (see Map page for directions)
Time: 7:30P.M.
Program: A Cosmic Tale of Monsters' Fiery Breath & Galaxies that Go Bump in the Night
Presenter: Dr. Laura Trouille
In this talk, Dr. Trouille will discuss the factors that cause a galaxy, like our Milky Way Galaxy, to stop forming new stars. Specifically, what role do central, massive black holes and galaxy collisions play in galaxy evolution? A major thread through the talk will be Galaxy Zoo Quench (http://quench.galaxyzoo.org/). Through Quench, professionals are supporting the public in experiencing the entire arc of the research process-from galaxy classification to publishing the results in a peer-reviewed journal. She will share what we've learned in this first experiment, plans for future projects, and how you can participate.

Dr. Laura Trouille is a Research Astronomer at the Adler Planetarium and CIERA Fellow with Northwestern University's Center for Interdisciplinary Exploration and Research in Astrophysics (CIERA).

Her research is on black holes: understanding how massive black holes affect how their host galaxies evolve over billion-year timescales. Prof. Trouille also mentors students in research, teaches astronomy, gives public talks, and works with teachers to develop curricular materials. She is passionate about helping the next generation of women and minorities access education and careers in math, science, and technology, and works with the American Astronomical Society Committee on the Status of Women in Astronomy in these efforts.
The public is welcome to attend, free of charge.
---
Our Next Astronomy Fundamentals Program:
Date: Tuesday, November 18th, 2014
Location: Naperville Municipal Center, downstairs meeting room B & C (see p; C (see Map page for directions)
Time: 7:30P.M.
Program: Do-It-Yourself Weather Forecasting
Presenter: Drew Carhart, President, N.A.A.
Everyone Talks About the Weather...but what can you do about it? If you are an amateur astronomer, you watch it, and often watch in helpless despair these days. What is the best way to know what the weather will be for observing tonight, or tomorrow? This is a vital question for planning observing at home, for our public events, and (even more importantly) for your outdoor grilling. So: what are the best ways to predict clouds and clear stable skies? Which weather forecast will give you the best picture of what the sky will be like over that particular site, during the hours you plan to be there?

For our November Fundamentals program, club president Drew Carhart will present "Do-It-Yourself Weather Forecasting," focusing on many readily-available data sources that can help the observer get a clearer picture of what local sky conditions will be over the coming hours or days.
The public is welcome to attend, free of charge.of charge.
---
The next meeting of the NAA Executive Board will be:
Tuesday, November 11th at the Panera Bread Restaurant in Wheaton, 25 Rice Lake Sq., near Danada Square, Butterfield Rd./Route 56, East of Naperville Rd. Starting time 7:30pm; all N.A.A. members are welcome to attend.
---