d

this page:
Current>
NAA News & Calendar
Scroll Down for
more News!


d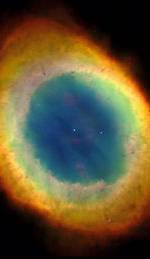 Our Current Club Events Calendar
Real-Time Posting of Weather Cancellations for Astronomy Education Center
Check our Home Page for Go/Cancel notices posted several hours before scheduled starting times
or subscribe to the @naperastro Twitter feed for mobile alerts.
Current Access Status for the N.A.A. Observatories:

OPEN
Our February Presentation:
The Universe at an Exhibition
Presenter: Dr. José Francisco Salgado
Date: Tuesday, February 2nd. 2016
Location: Naperville Municipal Center, downstairs meeting rooms B & C (see map for directions)
Time: 7:30P.M.

Dr. José Francisco Salgado recently premiered "The Universe at an Exhibition" with the New York Wind Symphony. This Science & Symphnoy film takes viewers through virtual galleries featuring awe-inspiring art-like images and science visualizations of the cosmos as well as the Director's own astrophotography. As the camera moves towards the works of art, audience members find themselves entering space through pictures and flying past Earth, planets, stars, black holes, and galaxies. As in other Science & Symphony productions, the film follows the character and tempo of the music, resulting in an experience in which the music and visuals reinforce each other instead of competing for the viewer's attention.
Dr. Salgado will present this 32-minute film and talk about the creative process behind it. He will also talk about new projects and how he is planning to celebrate ten years of filmmaking with the Chicago Sinfonietta in Naperville and Chicago.
Dr. José Francisco Salgado is an Emmy-nominated astronomer (BS in Physics, Univ. of Puerto Rico; PhD in Astronomy, Univ. of Michigan), experimental photographer, visual artist, and public speaker who creates multimedia works that communicate science in engaging ways. He is the Executive Director and co-founder of KV 265, a non-profit organization whose mission is the communication of science through art. His Science & Symphony films have been presented more than 115 times in 15 countries with orchestras including the Chicago Symphony Orchestra, the San Francisco Symphony, the Boston Pops, and the Orchestra Teatro Regio Torino. He has contributed visuals to documentaries produced for the History, Discovery, BBC, and National Geographic channels. As a public speaker, he has given presentations about science and art in all seven continents, including a presentation at the Amundsen-Scott South Pole Station. Through his artwork, Dr. Salgado seeks to provoke curiosity and a sense of wonder about the Earth and the Universe.
The public is welcome to attend, free of charge.
---
Our February Fundamentals Program:
Tour of the GDRO
Presenter: Jim Erwin NAA Vice President
Date: Tuesday, February 16th, 2016
Location: Naperville Municipal Center, downstairs meeting rooms B & C (see map for directions)
Time: 7:30P.M.

For our mid-Winter presentation, Vice President and Observatory Director Jim Erwin will take us on a virtual tour of our newly refurbished Glen D. Riley Observatory. If you haven't had a chance to visit since it's makeover, or you are considering taking on the challange of becoming a keyholder or are just curious what going on out there come see what is new at the GDRO.

The public is welcome to attend, free of charge.
---
Next NAA Board Meeting:
The next meeting of the NAA Executive Board will be February 9th at the Culver's Restaurant, Naperville (Rt. 59 & 75th St.). Starting time 7:30pm, all N.A.A. members are welcome to attend.
---