d

this page:
Current>
NAA News & Calendar
Scroll Down for
more News!


d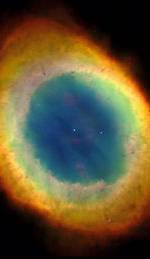 Our Current Club Events Calendar
Real-Time Posting of Weather Cancellations forr Astronomy Education Center
Check our Home Page for Go/Cancel notices posted several hours before scheduled starting times
or subscribe to the @naperastro Twitter feed for mobile alerts.
Current Access Status for the N.A.A. Observatories:

OPEN
Our Next Monthly Meeting:
Date: September 2nd, 2014
Location: Naperville Municipal Center, downstairs meeting rooms Room B & C (see Map page for directions)
Time: 7:30P.M.
Program: What Variable Stars Tell Us
Presenter: Dr. Roger Kolman, Member, N.A.A.
Variable stars have been a source of fascination ever since, in the seventeenth century, astronomers studied the stars Mira and Algol, which varied visibly in magnitude. This suggested that the stars were not eternal and unchanging. Stars may vary in brightness for a number of reasons, but most commonly because they are eclipsed by orbiting stars, like Algol, or because they pulse with instability, like the red giant Mira. Scientists can learn a lot about stars and stellar evolution from studying the light curves of variables.
This is one area where amateur astronomers have been very useful to professionals: over the years amateurs have measured light curves and spectra of many stars, and the American Association of Variable Star Observers has been active in supplying data to scientists since 1911.
We are fortunate to have NAA member Roger Kolman speaking to us about how amateurs may contribute to this effort, often through "citizen astronomy." Dr. Kolman has been an active member of the AAVSO since 1962 and was a member of its Council in 1999. He holds a PhD in physics from the University of Illinois. He has taught physics, mathematics, and astronomy at the secondary and college levels for 39 years and teacher education at the graduate level. Currently he teaches astronomy at Harper College in Palatine, Illinois. He is the author of Observe and Understand Variable Stars (1999), which he wrote as a vehicle for attracting new observers to the AAVSO. His talk, "What Variable Stars Tell Us" is aimed at those who wish to do "Citizen Science."
The public is welcome to attend, free of charge.
---
Our Next Astronomy Fundamentals Program:s Program:
Date: Tuesday, September 16th, 2014
Location: Naperville Municipal Center, downstairs meeting room B & C (see p; C (see Map page for directions)
Time: 7:30P.M.
Program: Fall and Winter Constellations
Presenter: Jim Hopkins, Vica President, N.A.A.
Its hard to believe that the summer is almost over and fall is just around the corner. Join us on a tour of the fall and winter contellations. N.A.A. Vice President, Jim Hopkins will be presenting the fall and winter constellations, and some of the showcase objects in those constellations. He will then discuss zodiacal constellations – Capricornus, Aquarius, Pisces, Ares, Taurus, and Gemini; plus the big ones - Pegasus, Andromeda, and Orion.

The public is welcome to attend, free of charge.of charge.
---
The next meeting of the NAA Executive Board will be:
Tuesday, September 9th at the Panera Bread RestaurantRestaurant in Wheaton, 25 Rice Lake Sq., near Danada Square, Butterfield Rd./Route 56, East of Naperville Rd. Starting time 7:30P.M.; all N.A.A. members are welcome to attend.
---