d

this page:
Current>
NAA News & Calendar
Scroll Down for
more News!


d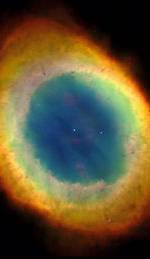 NAA Calendar of Events
Real-Time Posting of Weather Cancellations for Astronomy Education Center
Check our Home Page for Go/Cancel notices posted several hours before scheduled starting times
or subscribe to the @naperastro Twitter feed for mobile alerts.
Current Access Status for the N.A.A. Observatories:

OPEN
---
---
June Presentation
Unveiling the Universe at Radio Wavelengths
Presenter: Prof. Farhad Zadeh
Date: Tuesday, June 7th, 2016
Naperville Municipal Center, downstairs meeting rooms B & C (see map for directions)
Time: 7:30 pm.

Optical radiation from many parts of our Galaxy and other galaxies is completely absorbed by intervening dust and gas clouds. The study of these regions had to await the birth of radio astronomy when Karl Jansky and Grote Reber established the evidence for cosmic radio emission from the Galaxy in the 1930s.

For this month's guest lecture, Prof. Farhad Zadeh of Northwestern University will give highlights of some of the major discoveries that have been made with single dish radio telescopes and radio interferometers in the last fifty years. Remarkably, this sub-field of astronomy has discovered pulsars, quasars, cosmic microwave background radiation, masers, and 160 different molecular compounds. Radio observations have also revealed that the space between stars is filled with molecular material that is responsible for obscuring the background optical radiation.

Professor Zadeh attended SUNY at Stony Brook for his undergraduate studies in Physics, then attended Columbia University for his PhD in Astronomy in 1986. He spent two years at NASA's Goddard Space Flight Center working as a National Research Council postdoctoral fellow before joining the faculty of the Department of Physics and Astronomy at Northwestern University in 1988. Farhad's main interest is to understand the physical processes that take place in the nucleus of our galaxy, the nature of supernova remnants interacting with molecular clouds, and star formation occurring in HII regions. The observation, analysis, and interpretation of the data is taken with radio telescopes and to a lesser extent with infrared, X-ray, and optical telescopes.
The public is welcome to attend, free of charge.
---
---
June Fundamentals Program
Star Parties
Presenters: NAA Members - Eric Claeys, Jim Hopkins, and Gordon Schaefering
Date: Tuesday, June 21st, 2016
Location: Naperville Municipal Center, downstairs meeting rooms B & C (see map for directions)
Time: 7:30 pm.


As even beginning observers know, we live in light polluted skies. Our club allows members to travel to our dark sites for better observing. But regional and national star parties provide both darker skies and the social experience of observing with and talking to amateurs from all over the country.

What is a star party? They are organized events, usually far from city lights, where amateurs travel to camp, observe, look at equipment, and learn from other enthusiasts. Often there are swap meets and competitions. Usually you can see handcrafted amateur telescopes, as is traditional at the oldest star party of them all, Stellafane in Vermont.

Some of our members have travelled all over the country, to places like the Nebraska Star Party and the warm Winter Star Party in Florida. Come hear about dark skies and travels to warm climates in the midwest

For our Astronomy Fundamentals talk this month, a panel of experienced observers, including Eric Claeys, Jim Hopkins, and Gordon Schaefering will discuss their experiences at star parties across the region and the country.
The public is welcome to attend, free of charge.
---
---
Next NAA Board Meeting:
The next meeting of the NAA Executive Board will be July 12th at the Culver's Restaurant, Naperville (Rt. 59 & 75th St.). Starting time 7:30 pm, all N.A.A. members are welcome to attend.
---