d

this page:
Current>
NAA News & Calendar
Scroll Down for
more News!


d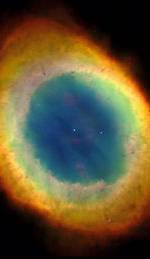 Our Current Club Events Calendar
2013
New Feature:
Real-Time Posting of Weather Cancellations for
events at our Astronomy Education Center
Check our Home Page for Go/Cancel notices posted several hours before scheduled starting times
or subscribe to the @naperastro Twitter feed for mobile alerts.
Current Access Status for the N.A.A. Observatories:

OPEN
Our Next Monthly Meeting:
Date: Tuesday, May 7, 2013
Location: Naperville Municipal Center, downstairs meeting rooms Room B & C (see Map page for directions)
Time: 7:30P.M.
Program: Checking In with Mars Science Laboratory Rover "Curiosity"
Presenter: Adler Planetarium Master Educator Michelle Nichols
For the main presentation at this month's NAA Regular Meeting we welcome Michelle Nichols from the Adler Planetarium to present recent science findings, fantastic images, and updates on the health of the laser-zapping, rock-cooking, car-sized NASA rover that is more capable than anything we have previously sent to Mars.
---
Our Next Astronomy Fundamentals Program:
Date: Tuesday, May 21, 2013
Location: Naperville Municipal Center, downstairs meeting room B & C (see Map page for directions)
Time: 7:30P.M.
Program: Homemade Telescope Mirrors and General Astronomy FAQ Workshop
Presenter: NAA Member John Abrahamian
The Astronomy Fundamentals program for May is a two-part presentation. To begin, NAA member (and resident master optician) John Abrahamian will give a short overview of the process of making one's own telescope mirror. It has been a few years since John led his last mirror making workshop for the club, and there is a new "generation" of members interested in finding out about the subject, so if you are potentially one of those -- or, if you didnít finish a mirror during the last go-round -- be sure to attend.

The second part of the evening will be a free-for-all astro-help session. If you have any questions about anything having to do with the practical application of our hobby, bring them in, and fellow members will try and answer them. Can't figure out something on your telescope, star chart, or other piece of gear? Or, are you experienced with such stuff? In either case, come join in, and take part in the knowledge sharing.
---
Looking For Breaking News From The World Of Astronomy?
See our Current Astronomy News page for loads of continually updated headlines and links to current articles all across the Web.
---
The next meeting of the NAA Executive Board will be:
Tuesday, May 14, 2013 at Culver's Restaurant, Rt. 59 at 75th St., Naperville/Aurora. Starting time 7:30P.M.; members are welcome to attend.
---