Deep South Star Gaze XXXVI
November 6 - 11, 2018



At the Feliciana Retreat Center, near Norwood, Louisiana



Named one of the 19 Great Star Parties by ASTRONOMY magazine in the September, 1998 edition, we have a lot to offer - A great setting at a great time of year, among a lot of other eager amateur astronomers anxious to do some serious observing. Feliciana Retreat Center (10274 Highway 422, Norwood, LA 70761) is located approximately 115 miles north of New Orleans, Louisiana (via I-10 to I-55), 120 miles south of Jackson, Mississipi (via I-55) and about 45 miles north of Baton Rouge, Louisiana (via Louisiana Hwy 67).

Here are a couple of area maps showing the location of the Feliciana Retreat Center. This is a Google Street View image of the FRC entrance on Louisiana Hwy 422.



2018/04/02 - Please note: The Deep-South-Star-Gaze Yahoo Group is now defunct and is no longer associated with the Deep South Star Gaze in any way. Our new home is the DSSG forum (see below).

This website is only a brief introduction to the DSSG and the information here is updated on an infrequent basis. There's a much better (and more current!) source of information about the Star Gaze. For much more up to date information, please join the Deep South Star Gaze forum. It's the official Internet home of the DSSG and there you'll find complete details about this great event as well as access to registration information, photos and a large number of group members who can answer your questions.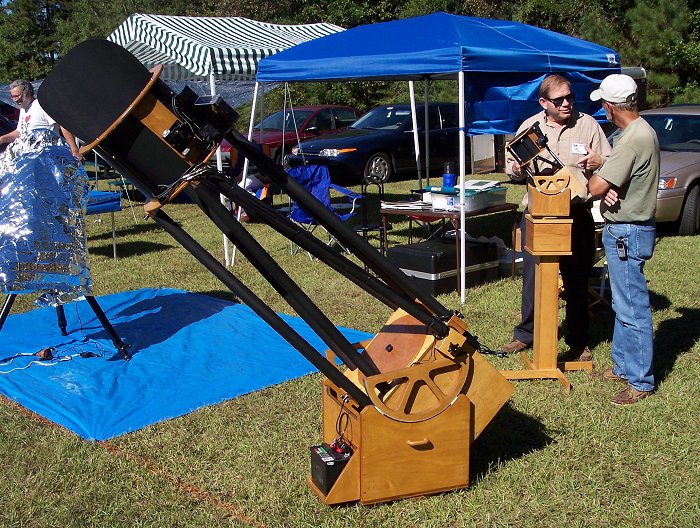 All scopes great and small... Bill Price (left) and Pat Rochford discuss the finer points of Pat's beautiful mini-Dob built around Astroscan optics.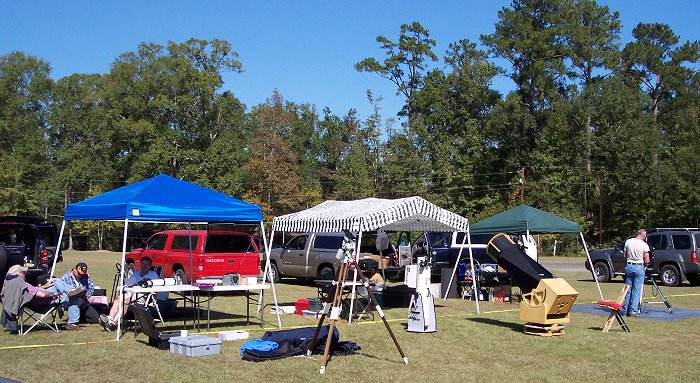 What's better than a crystal-clear night sky? Well, how about a crystal-clear night sky and beautiful daytime weather?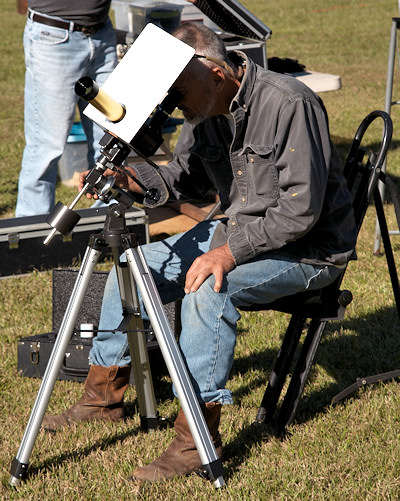 CW Sandefur enjoys a spot of sunspot observing!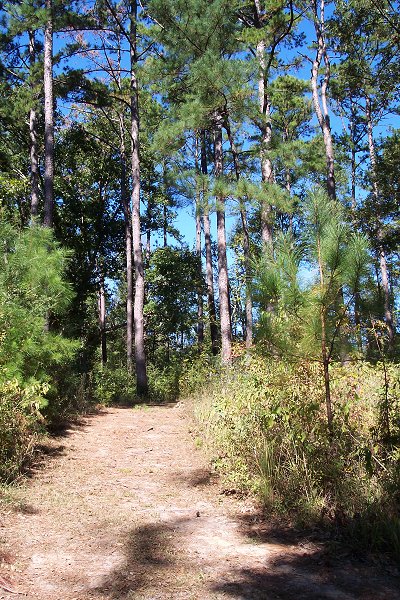 There are numerous nature and walking trails in the area.




DSSG Facts and Figures

2010 DSSG - 99 in attendance, and second-to-lowest temperature of 23F Friday night.


2008 DSSG - 80 in attendance.


2007 DSSG - 120 in attendance.


2006 DSSG - 121 in attendance.


2005 DSSG - 95 in attendance (quite remarkable considering Katrina and Rita).


2004 DSSG - 122 in attendance.


2000, 2001 and 2004 were some of the better years weather wise, but 2005 was hands-down the best, nicely inaugurating our new location at Camp Ruth Lee. 2008 was easily as nice as 2005, weather-wise.


1994, 1999, 2006 and 2015 were probably the worst years, night-weather wise.


Registration peaked in 1999 with a registration of 191, but due to poor weather, the actual paid "attendance" that year was just 138.


The coldest temperature recorded at the DSSG was 21F degrees in 1991.


People associated with 27 different astronomy societies have attended the DSSG over the years. Our registrants in 2006 represented 13 astronomical societies and university astronomy clubs. The greatest distance traveled to get to the DSSG was from Boston, MA, in 2004.


The Aurora Borealis (northern lights) has been seen from the Deep South Stargaze.
Web hosting is courtesy of Stargazing Network.
The Clear Sky Clock is developed by Atilla Danko,
based on data from the Canadian Meteorological Center.

Kudos and thanks to all the above!

Copyrightę 2018 Deep South Star Gaze, except as noted otherwise