ASTRO-EQUIPMENT
Welcome to Cool Observatory Equipment page. Here I'll show you the astro-stuff I use to get the images. Now , If your expecting to see some massive dome, housing a 200inch Telescope with phased array cameras that track the faint fuzzies with the precision of a laser. Forget it......I can't convince myself that cutting a hole in the roof is a great idea........YET!
New Roll off. Yea baby.
$300.00 and 3 days work.
10-7-07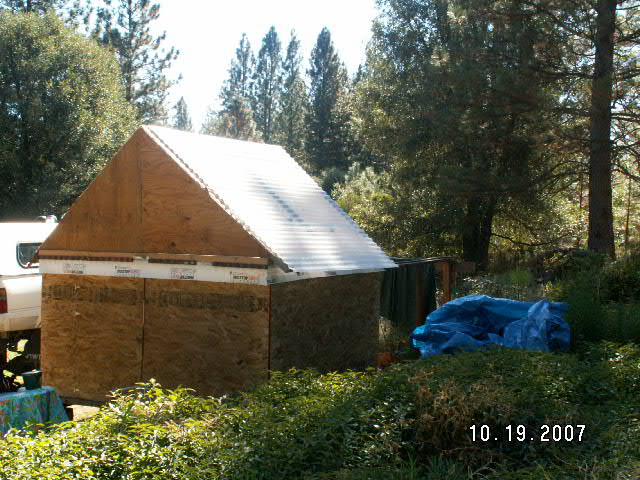 SE View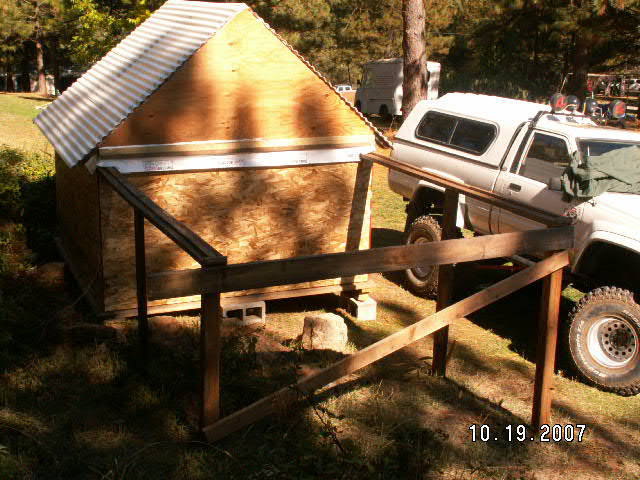 Looking NE, roll off track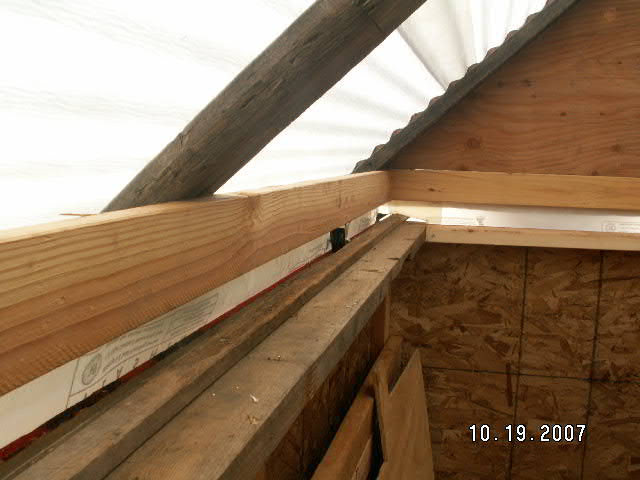 Rollers and wood guide rails.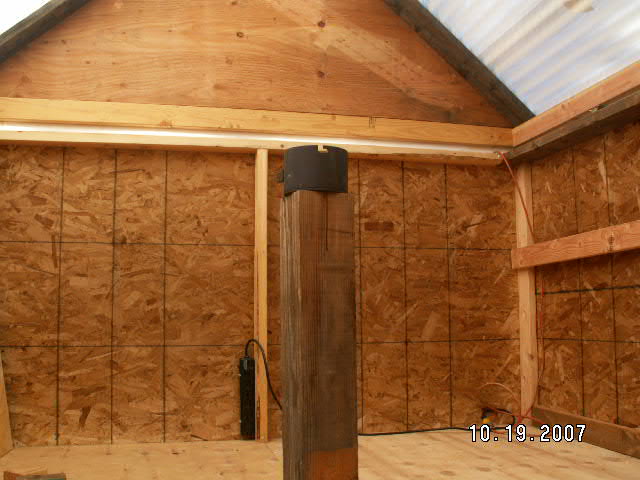 6x6 wood pier. It was already in the ground.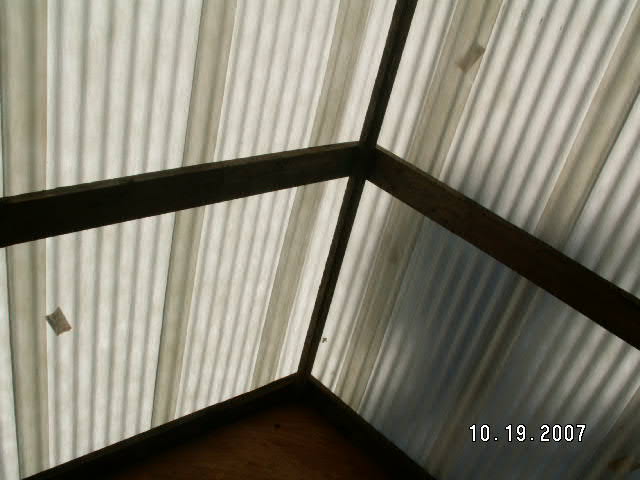 Fiberglass roof panels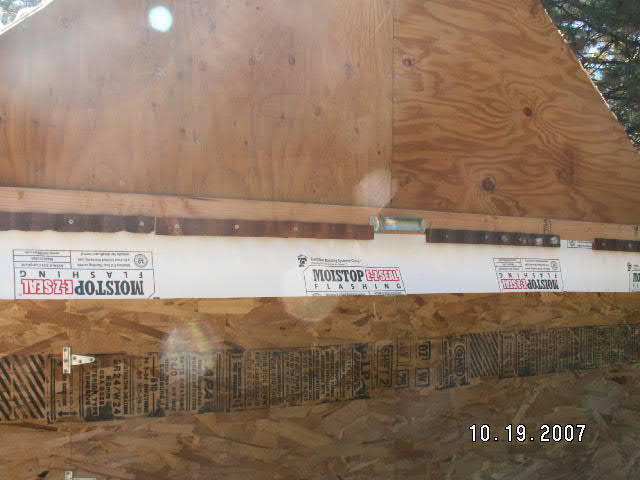 Moistop Flashing for edges.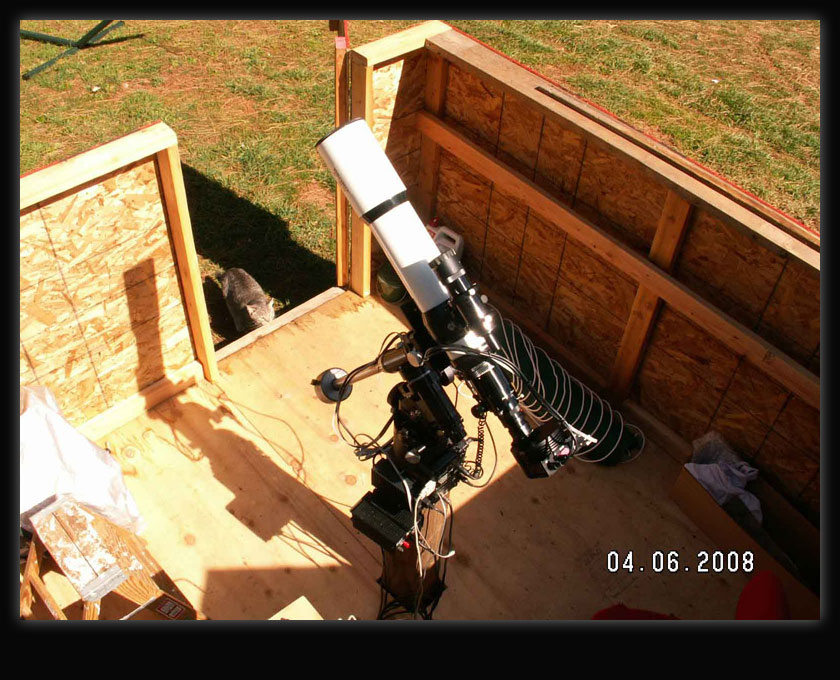 My observatory bird's eye view daytime......obviously.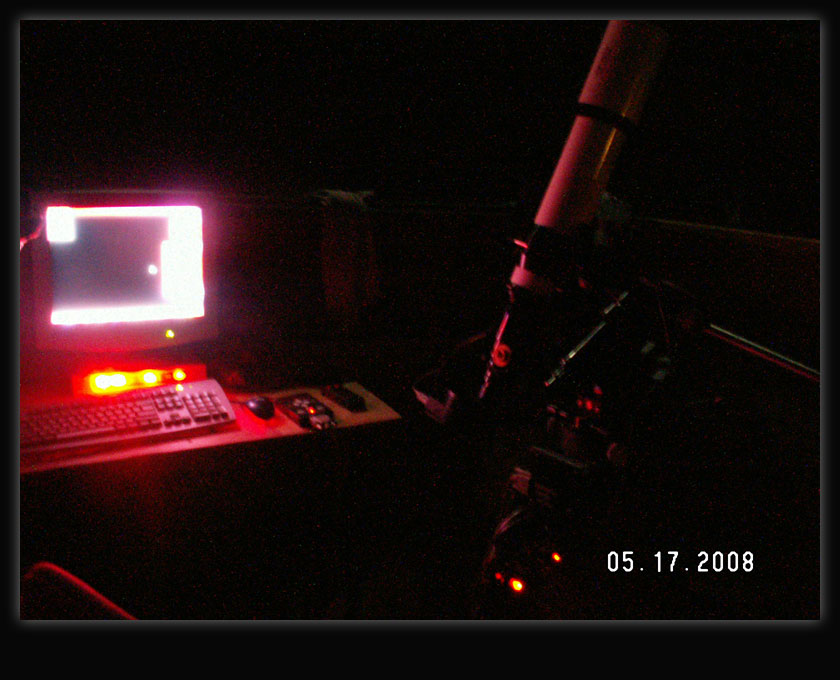 Here's my setup in action.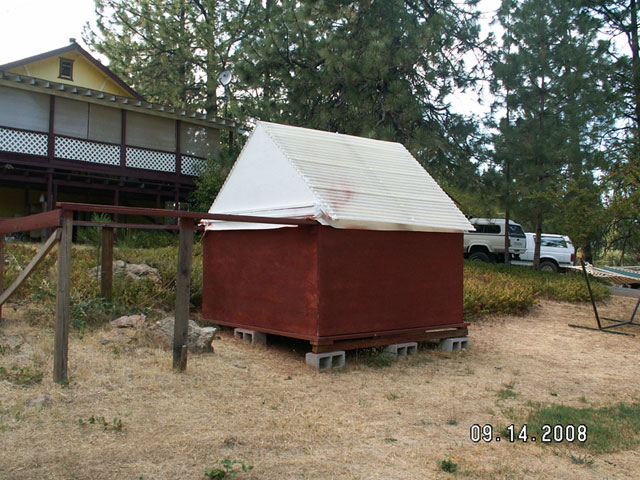 PAINTED
LOOKING NW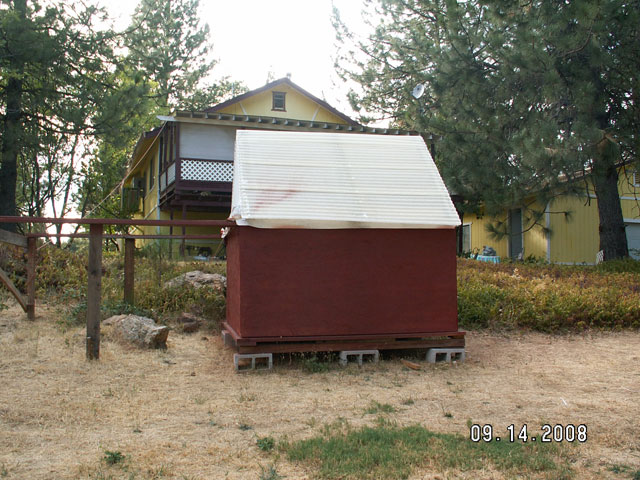 LOOKING WEST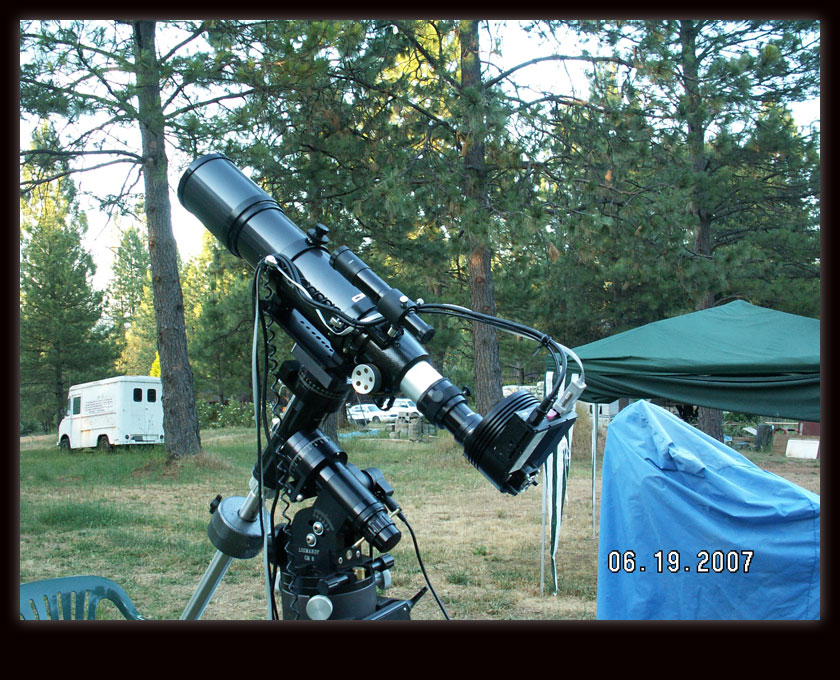 This is my prior imaging setup
Orion ED 80 and a SBIG ST 2000 XCM
on a Losmandy GM-8 with Gemini Control.
You can see my flip off pop up tent in the background......lol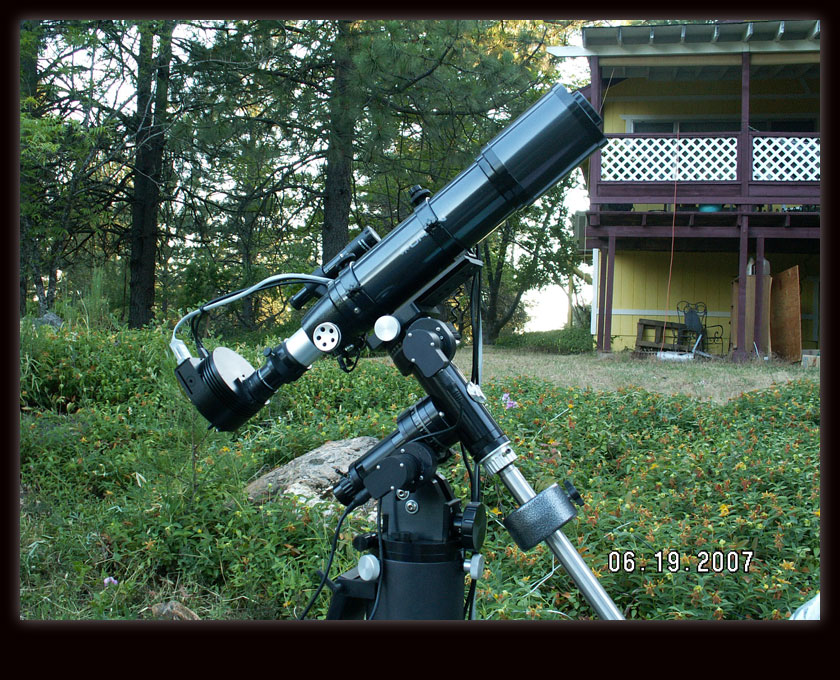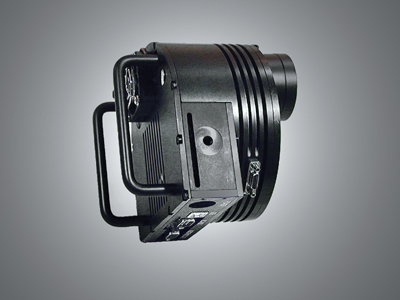 .This is a SBIG ST 2000 XCM One Shot Color CCD Camera
CELESTRON ULTIMA 2000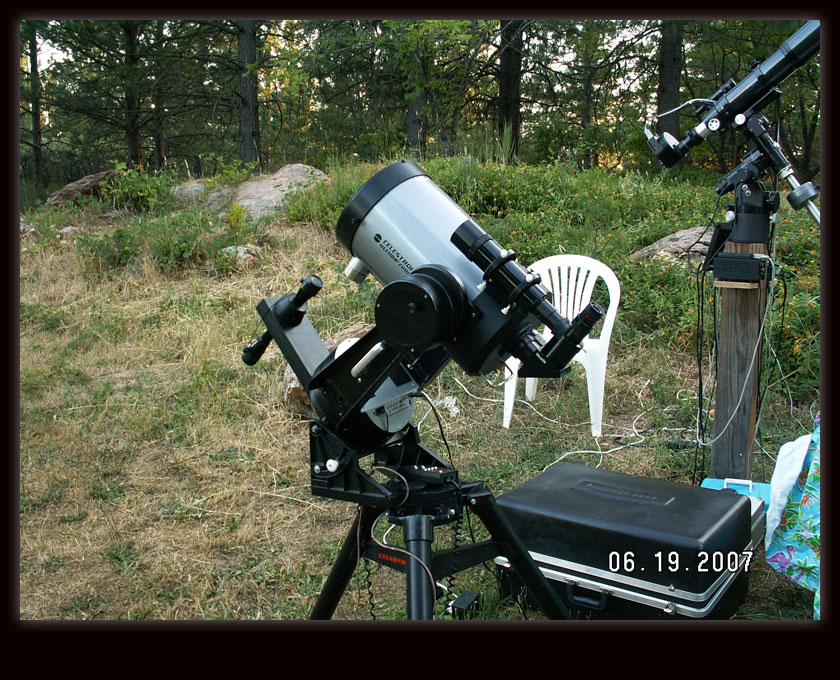 My Beloved U2K
Ultima 2000
Man do I love this scope!!!
I dreamed about owning a U2K, (Ultima 2000), but it wasn't in the budget.
Guess what, it still wasn't in the budget but I bought it anyway.
I'll just stay home an stargaze instead of vacations................right?
When I first got started in CCD imaging, (1997), I didn't do much visual observing.
Boy, what have I been missing. With the U2K I've seen things that I overlooked with my CCD obession. Anyway, It's cool and I'll be home allot.
You can get more info here.
http://www.stargazing.net/coolastronut/Ultima
HOW MUCH DID I SPEND FOR ALL THIS????


Updated 10-20-07